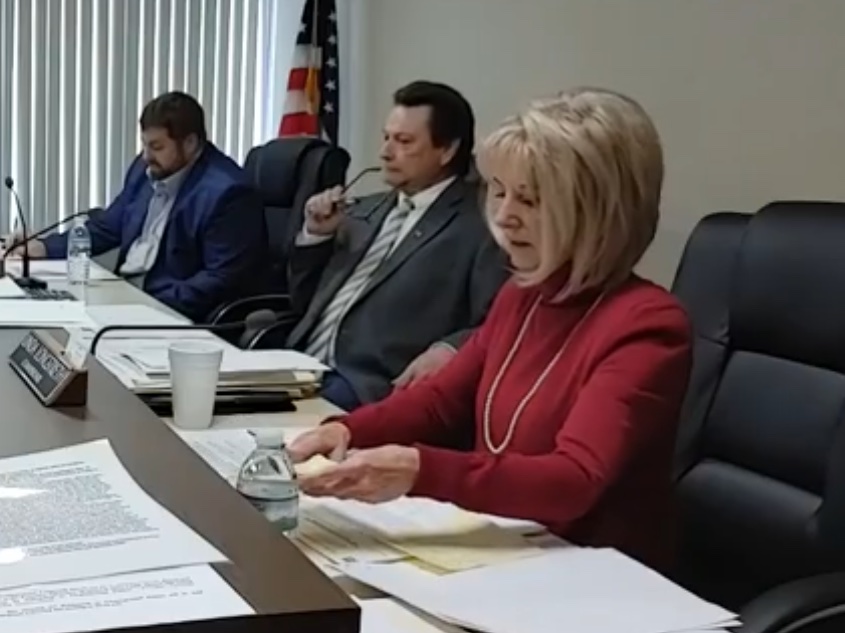 On Tuesday, August 15, 2023, former West Virginia House of Delegates Member, former Mayor of White Hall, and former Marion County Commissioner Guy Ward files a civil suit in the Circuit Court of Marion County against the Marion County Commissioner. Representing the plaintiff is Attorney Matthew P. Crimmel of Morgantown.
The complaint stems from a recent meeting of the Marion County Commission held on April 26, 2023. During the meeting, Commissioners Robert DeVaul and Ernest VanGilder voted to hire Matthew Offutt, a close friend of Commissioner DeVaul, for the newly created position of Director of Media and Events. Commissioner Linda Longstreth abstained from the vote because she had concerns about the hiring process and tried to get the other two Commissioners to go into Executive Session and possibly avoiding a violation of the Government Open Meetings Act.
The complaint basically states that on April 26, 2023, the Marion County Commission willfully violated the Open Government Meetings Act by placing on their agenda and approving the hiring of Matthew Offutt to the position of Director of Media and Events. This position is a new position and by the way it was handled and filled it leaves no doubt that it had to have been created outside of any public meeting.
According to state code, a public agency whose governing body is adjudged in a civil action to have conducted a meeting in violation of the provisions of the Government Open Meetings Act may be liable to a prevailing party for fees and other expenses incurred by that party in connection with litigating the issue of whether the governing body acted in violation of this article.
Ward stated, "I was once a County Commissioner and, with there being only three Commissioners, I know the fine tightrope you have to walk in order to avoid making decisions outside of a meeting, but honest officials can do it. I've also been a Mayor and I've conducted over a hundred and fifty public meetings. I'm all familiar with open meeting procedures and I know what constitutes a violation of the Government Open Meetings Act, and what these two Commissioners did by making decisions outside of an open meeting is a violation of the Act. The worst part is that after the violation was pointed out by the local newspaper, these two County Commissioners did nothing to correct the situation. They have had ample time and opportunities to fix it by reversing their action but have failed to do so, choosing instead to allow the statute of limitations to run out on August 25th and hoping that they're not caught before they do. This shows their blatant disregard for the rule of law."
In addition to a civil suit, the two Commissioners could still face criminal charges. According to the West Virginia Ethics Commission, the Open Meetings Act provides that any person who is a member of a public or governmental body required to conduct open meetings and who willfully and knowingly violates the Act is guilty of a misdemeanor and, upon conviction thereof, shall be fined not more than five hundred dollars.